Ruslan Tagirov's personal web page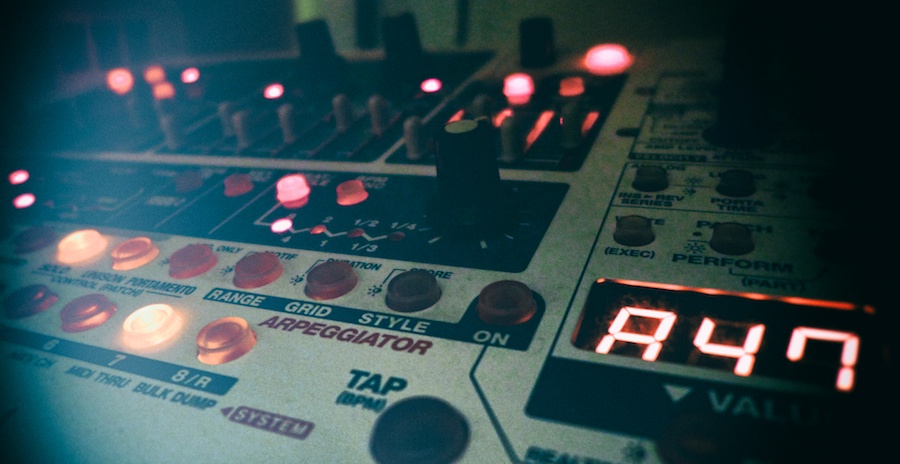 Generally, it's a place where I put my works for those who want to know about my musical activity. These are mostly my solo works. You may listen, watch, download and buy some stuff here. Enjoy and thank you for stopping by.
You may also find links to other music projects which I participate in Links section.
SoundCloud demos and promos
You may also get my music from iTunes
You may also listen my mixes @ Mixcloud
Download my dj promo mix (cafe, chill, deep house)
Live streaming jam-session (April 12, 2020)
Devices: Roland MC-909 groovebox, Moog Minitaur synth, MFB Tanzbär drum machine, OTO BIM delay, OTO BISCUIT fx processor, Korg Kaoss Pad 3 fx processor, Yamaha MW12 for mixing and sending audio to UAD Apollo, then audio goes to OBS and gets FF Pro MB and Pro L2 VST postprocessing. MacBook Pro early 2011 12" + TC Electronic Konnekt 24D interface as midi clock master and Ableton Loops for some tracks.
Funky Bizness Gang — «Illusion of Stillness (2013)»
Filmed at Lake Uvildy, Ural Mountains region of Russia. Camera used: Panasonic Lumix DMC-LX7. Audio mixed and mastered with Logic Pro X. Video post-production made with Apple Final Cut Pro X and Apple Motion 5.
«Impression» — My dedication to Claude Monet
Images of Claude Monet paintings taken from WikiPaintings. Slide show made with iMovie. You may also check Artsy website for information about Claude Monet and many other artists.
Dos Buratinos videos
Some videos about my project Dos Buratinos, mostly live performances.
Synthporn
Synthesizer demos, misc music gear tests, etc.
Ruslan Tagirov is a music producer, remixer, keyboardist, recordig, mixing and mastering engineer from Yekaterinburg, Russia.
Current active projects: Inbox (live electronic solo project) and UralMastering (digital mixing/mastering/production studio, part of Octopus studio). Past projects: keyboardist in Funky Business Gang (funk), songwriter/producer in Yashma / Jasper (electronica), songwriter/producer in Dos Buratinos (pop electronica, deep house, breakbeat, lounge, acid jazz).
Experienced synth- and fx- hardware and software enthusiast. Makes music mostly for his own projects.
Remixed Red Snapper, Camouflage, Inna Zhelannaya, Moscow Grooves Institute, Technologia, Module, Katya Chekhova, Lesnikov-16, Color Theory, Deejedies/Nuclear Losb, IVA, Monica Schroeder and other russian and international projects.
Also works as studio engineer, session keyboardist, live session programmer and groovemaker.
Offers some gear for rent for local live shows and studio use (for example, his synths were used on stage by Camouflage, Nouvelle Vague, Lenka, Simon Posford of Shpongle/Younger Brother, Rockets, Montefiori Cocktail, Peter Nalich Band and some others).
Day job in IT industry: Project Manager.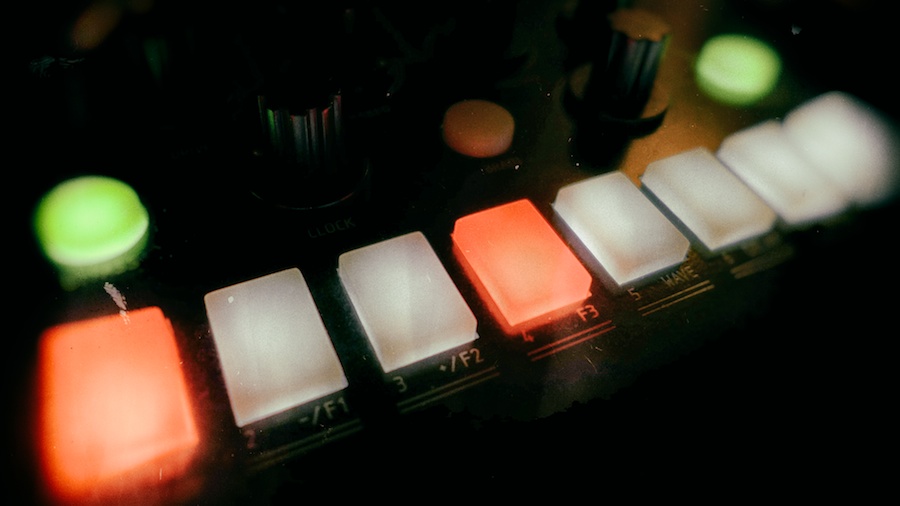 Many years I work with synths and software tools and I love learning something new each and every day. Here are some hardware and software, which I use at my home studio and live shows. Almost everything except software and computer hardware is available for rent.
* Apple Logic Pro X (DAW + embedded plugins)
* Ableton Live 9 Suite (DAW + embedded plugins)
* Apple Final Cut Pro X (video editing)
* Apple Motion 5 (video and title editing, visual fx)
Favourite software plugins
* Daichi Synth1
* Valhalla Room & VintageVerb
* FabFilter FX bundle
* Voxengo SPAN
* Sonic Charge MicroTonic
* Soundtoys bunlde
* some UAD Powered stuff
* some more VST and AU plugins and tools
* Apple MacBook Pro 8,1 (early 2011) and 11,4 (Mid 2015)
* Apple Thunderbolt Display
* Apple MacPro 5,1 (2010)
* Apple Cinema Display 30"
* UAD Apollo Quad FireWire/Thunderbolt
* UAD Apollo Twin MK II QUAD Core Thunderbolt
* TC Electronic Konnekt 24D FireWire
* Rhodes Stage Piano Mark I 1977
* Moog Little Phatty Stage II
* Moog Sub 37
* Moog Grandmother
* Clavia Nord Stage 2 SW73
* Korg MS-20 (kit)
* Korg R-3
* Roland MC-909
* Roland TR-8
* MFB Tanzbär Analoger Drumcomputer
* Clavia Nord Modular G2 Engine (Expanded)
* Alesis D4
* Akai MPC500
* Ibanez AW15ECE-LG acoustic guitar
* Moog Moogerfooger MF-104M analog delay
* Moog Moogerfooger MF-105M MIDI MuRF analog step filter
* Moog Moogerfooger CP-251 control processor
* BOSS RE-20 Space Echo digital delay/reverb
* Rocktron Banshee 2 Amplified Talkbox
* Korg KAOSS Pad KP-3 dfx processor
* OTOMACHINES BISCUIT dfx processor/synthesizer
* OTOMACHINES BIM digital delay processor
* Yamaha SPX-90 dfx processor
* SOYUZ SU-017
* Oktava MK-319
* Electro-Voice RE20
* Electro-Voice N/D767a
* Electro-Voice RE920 with TxA
* Shure SM58
* Shure SM57
* Behringer C-4 (stereo pair)
* LONG MicroMix 8S analog summing mixer
* Yamaha MW12 analog mixer
* Yamaha MG10C analog mixer
* Yamaha MG06 analog mixer
* Mackie Big Knob monitor controller
* Genelec 8040BPM nearfield audio monitors
* JBL LSR305 nearfield audio monitors
* Sennheiser HD280 PRO studio headphones
* beyerdynamic DT990 Pro studio headphones
* Akai APC-40 controller
* Akai MPK Mini keyboard/controller
* Zoom H4n recorder
* TouchAble Pro for iPad